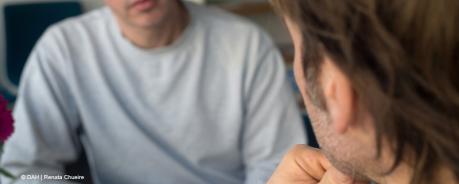 There are many good reasons to get informed about HIV and AIDS.
A risky situation in the past for instance, questions how HIV is transmitted and about ways of prevention. People who are infected with HIV might have questions about medical care or about the legal consequences of a HIV infection.
Would you like to talk to us? Do not hesitate to call us, send us an e-mail or make a personal appointment with us.
Telephone: 0177 394 74 72
E-Mail: info@celle-aidshilfe.de